Now available at:
Silverado Country Club :: Royal Oak Restaurant
Tiburon Grill :: 1651 Tiburon Blvd, Tiburon, CA
Napa Valley Wine Train :: 1275 McKinstry St. Napa CA
Mark's the Spot :: Fine Food Truck
Browns Valley Market :: 3263 Browns Valley Rd. Napa, Ca
Our gourmet grass fed beef is a perfect addition to your daily nutritional routine!

The health benefits of grass fed beef include: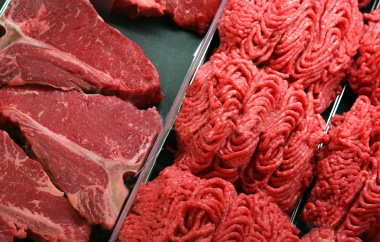 Lower in total fat and calories and can actually lower your cholesterol levels when compared to grain fed beef and has approximately the same amount

of fat as skinless chicken breast

Naturally higher in Omega 3 Fatty Acids which are valuable in against high cholesterol, diabetes, cancer, and high blood pressure among others

Higher in CLA (Conjugated Linoleic Acid)

Contains greater quantities of fat soluble vitamins: Beta Carotene

(Vitamin A), Vitamin E, and Vitamin D
Our Product:

Pasture-Raised/Grass Fed

100% head to tail gourmet ground beef

Dry-aged beef allows natural enzymes to tenderize the meat and give it a delicious flavor

Double-ground

Available in 1 lb, 5 lb, or 1/2 lb patties vacuum-sealed units

100% USDA Processed from start to finish

Locally Acclaimed:

Former Executive Chef at the Silverado Resort, Peter Pahk describes our beef, "We just added an all-Napa Valley beef burger to the menu. Rancher Paul Tarap grinds up prime rib, fillet and all choice parts of Belted Galloway steers grass fed on The Stewart Ranch in Carneros. He grinds up the whole animal, all the choice cuts, and it makes for a sensational burger."

CONTACT US for more information!